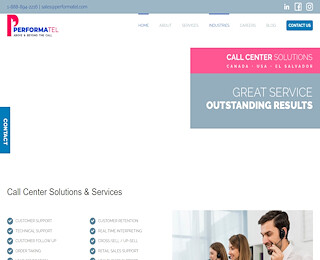 In business, owners usually focus strategies on attracting public attention and achieving sales. They put all their efforts to show the benefits of the products and services until conversions are achieved. However, what happens after the sale arrives?
Most companies do not pay due attention to sales support, and this causes them to lose extraordinary business opportunities. If you want to achieve competitive advantages in your industry, you need to have outstanding inbound sales support. It is essential that you know the great benefits that this service to your customers can bring to your business.
What is Sales Support?
After-sales service is all the follow-up and customer service strategies a company offers after conversion. Outstanding sales support enhances the customer experience, and significantly increases levels of satisfaction as a buyer.
Good sales support doesn't just benefit the customer. From a business point of view, the brand is strengthened, and the likelihood of users is increased. Besides, it greatly facilitates the path to repurchase and brand loyalty.
Sales Support Boosts Your Business
When you provide excellent customer service, you send positive signals that will benefit the business. For your buyers, it is essential to know that behind the brand, there is a group of people willing to accompany them even after the purchase. This increases the chances of achieving more sales significantly:
It's easier to offer new products, add-ons, substitutes, updates, or subscriptions to a customer who is satisfied with your product and the customer experience.
The costs of achieving conversions in your current portfolio are significantly lower than those of capturing new customers.
The satisfied and loyal customer is an extraordinary advertising medium. They have lived the experience and will be able to recommend you to others within their circle. These new leads will listen to another user with more receptivity than what you have to say.
An active customer base will allow you to implement new business strategies. Among them, you can apply special offers, promotions, discounts, and even loyalty prizes.
Your current customers are an excellent source of information. Not only will they be able to help you improve your products or services. You will also be able to detect new business opportunities.
Which Is the Best Way to Implement Inbound Sales Support?
Getting the most out of the results of customers who request an after-sales service is not an easy task. This is a specialized issue that must be performed by trained personnel. The wisest thing is that you can count on the extraordinary services of an outsourcing specialist in customer service such as Performatel.
Through the support that outsourcing offers you, you will have the security that your clients will get unique attention in each interaction. Also, Performatel's staff is trained to maximize any opportunity to increase sales and profitability.
Finally, the Performatel staff will be able to obtain for you the best analysis and information from clients, so that you can take advantage of the new opportunities that the market offers. If you want to count on our support and drive your business to the forefront of your industry, we are ready to assist you. Contact us.